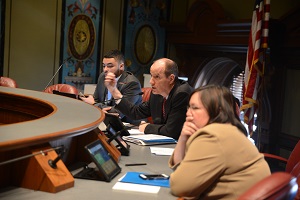 SPRINGFIELD – Chicago teachers and retirees could see their livelihoods be slashed due to inaction from the governor's office.
"Chicago teachers and retirees are on the front lines every day trying to educate our next generation as best they can with what little resources they have," Senator Bill Cunningham said. "The state should be doing more to support all teachers including those in Chicago."
Legislation has been passed multiple times to ensure that Chicago teachers would receive the proper pension that they were promised when they took the job. But each time, the governor has continued to attack their ability to do their job.
"The governor says his top priority is education. But when we as a state government try to invest in our state's educators, he is nowhere to be found," Cunningham said. "The governor's inaction and empty promises only equals an attack on our teachers' well-being."
Cunningham continues to advocate for fair treatment of all teachers throughout the 18th Senate District.