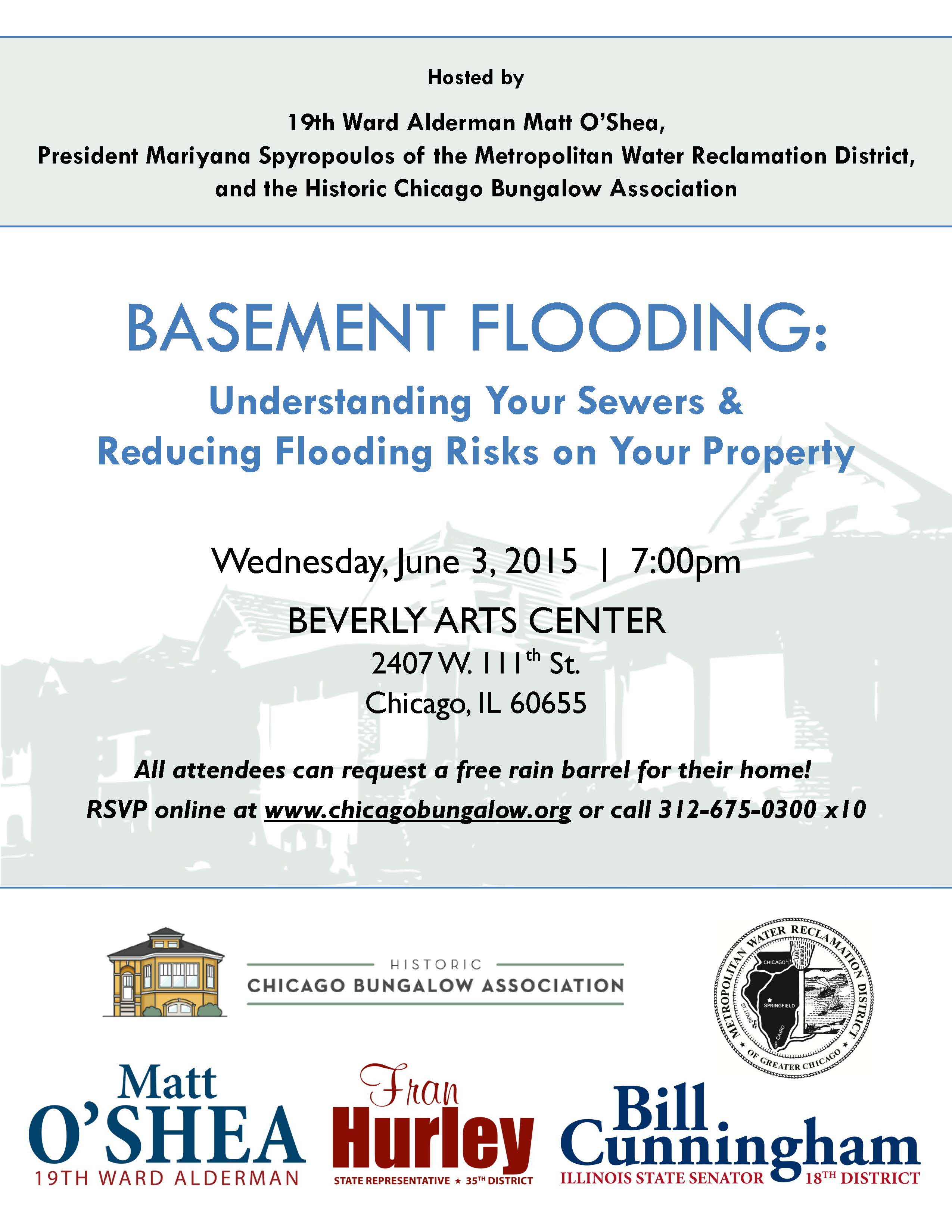 SPRINGFIELD - State Senator Bill Cunningham (D-Chicago), along with other elected officials and the Historic Chicago Bungalow Association, are holding a workshop to help homeowners prevent basement flooding.
The "Basement Flooding: Understanding Your Sewers & Reducing Flooding Risks on Your Property" workshop will be held on June 3 at 7:00PM in the Beverly Arts Center, 2407 West 111th Street in Chicago. Those in attendance will be able to request free rain barrels for their home.
Attendees are asked to RSVP either online at www.chicagobungalow.org or call 312-675-0300 x10.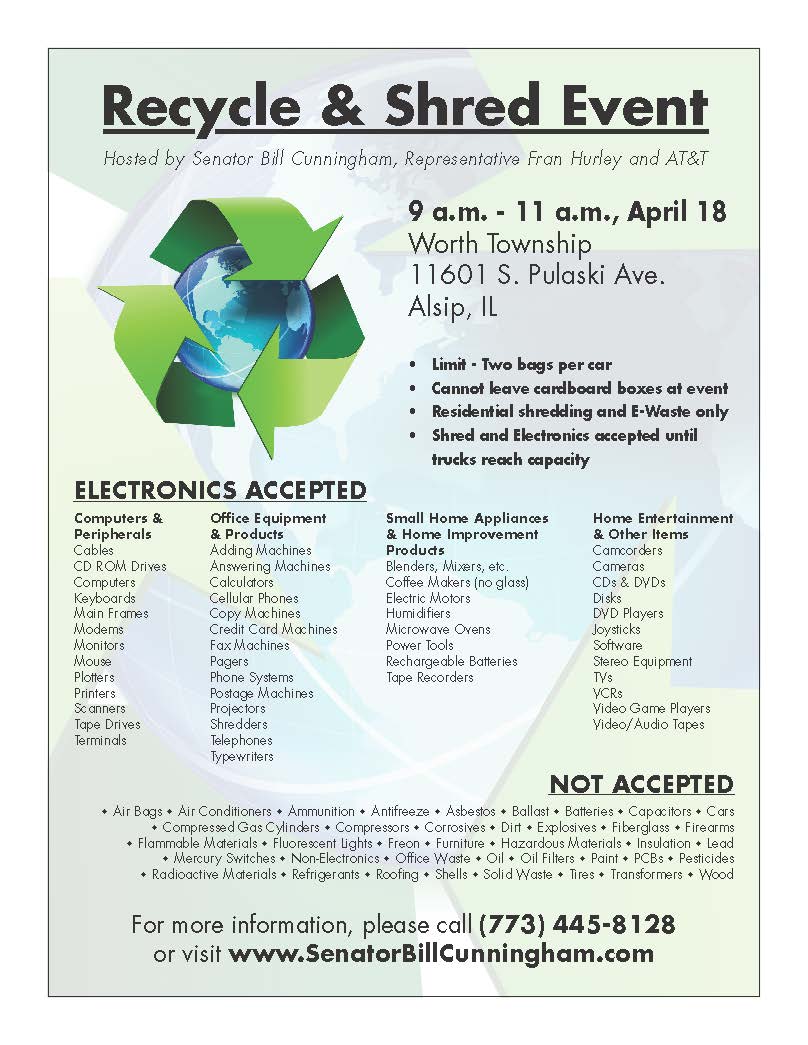 CHICAGO - State Senator Bill Cunningham (D-Chicago) is hosting a "Recycle & Shred" event on Saturday, April 18th from 9AM until 11AM. The event will be held at the Worth Township Hall, 11601 South Pulaski Avenue and is co-hosted by State Representative Fran Hurley and AT&T.
Electronics recycling and residential shredding will be available until the trucks reach capacity.
For more information, please view the flyer.
SPRINGFIELD - State Senator Bill Cunningham is encouraging residents to attend the Moraine Valley Community College Resource Fair on Friday, March 27th from 9:00 AM until 12:00 PM. The event will be held on the campus of Moraine Valley Community College in Building M, the Moraine Business and Conference Center, 9000 West College Parkway in Palos Hills. The event if free and no registration is required. For more information, contact Lisa Cockerham at (708)608-4084 or at This email address is being protected from spambots. You need JavaScript enabled to view it..