Published: Monday, May 31, 2021 06:34 PM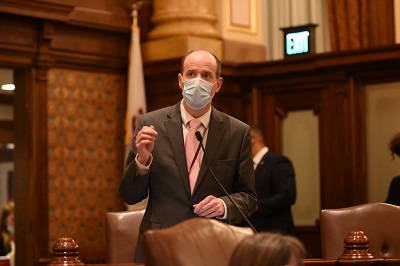 SPRINGFIELD – Senator Bill Cunningham passed a plan out of the Illinois Senate that would allow small breweries, meaderies, and winemakers to distribute their products to local bars, grocery stores, and liquor stores directly rather than through a third party, helping local businesses reach their customers.
"We've seen an explosion of small beer, wine, and mead makers in recent years, and they've become staples of our local bar and restaurant scene," said Cunningham, a Democrat who represents portions of Chicago and the southwest suburbs. "People want to be able to buy their products at local grocery and liquor stores, and we should make that easier to do."
Under current Illinois law, most companies that produce alcohol have to sell their products to local grocery and liquor stores through a third-party distributor. Tracing back to the post-prohibition era, this set up is meant to help prevent the unregulated sale of alcohol and aid in the collection of alcohol-related taxes. It is still employed by almost every state in the U.S.
Category: Press Releases