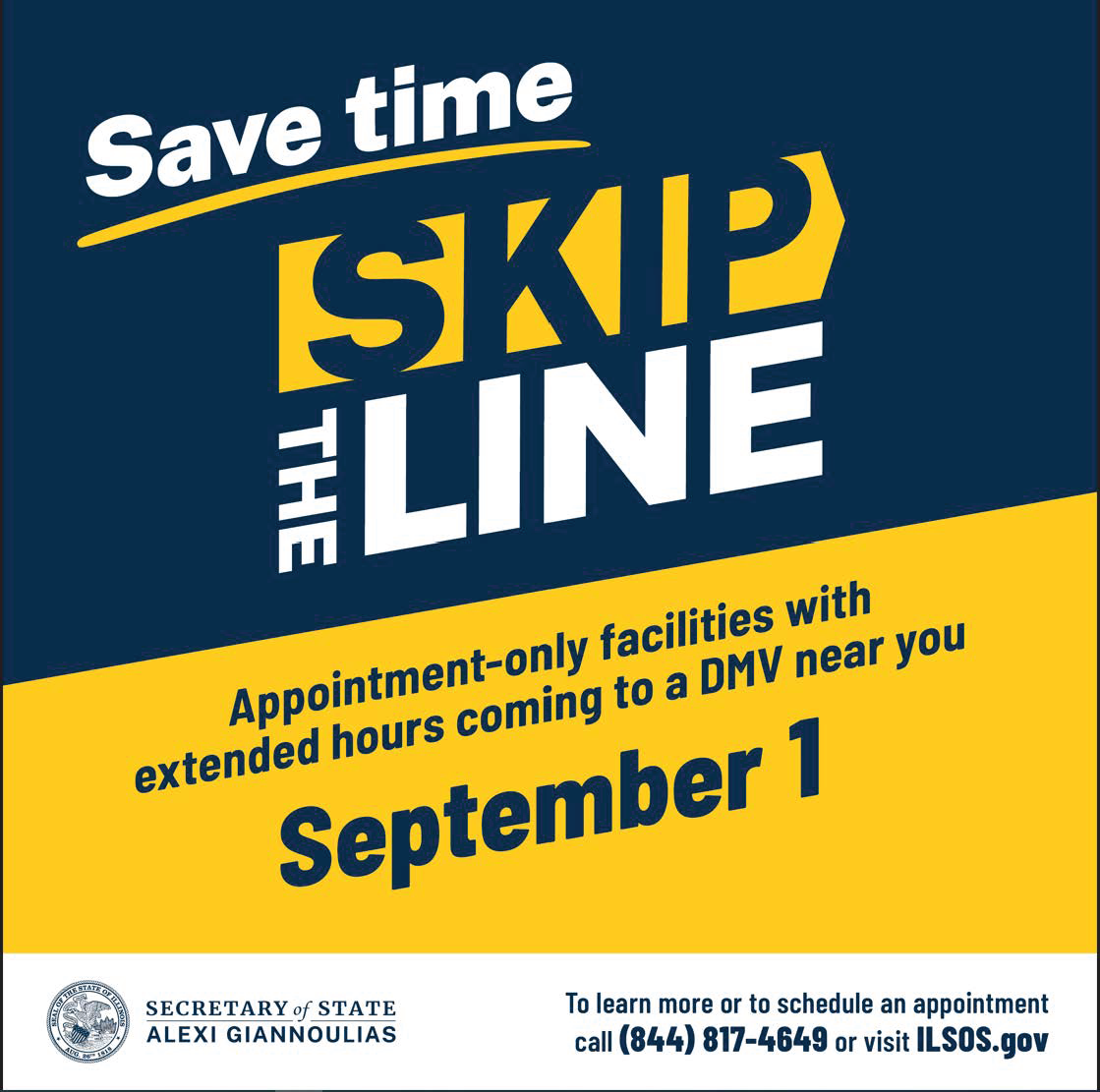 CHICAGO – State Senator Bill Cunningham is alerting his constituents about big changes to how Illinois issues driver's licenses. Starting September 1st, anyone looking to renew their license, or get one for the first time, will have to make an appointment before visiting a Secretary of State office.
The new appointment-only program, called "Skip-the-Line," is being introduced by Secretary of State Alexi Giannoulias to end the dreaded ritual of waiting in line for hours to renew a driver's license.
"This new approach should drastically improve the experience of getting a driver's license in Illinois," said Cunningham, a Democrat who represents portions of Chicago and the Southwest Suburbs. "However, it will take some getting used to for both motorists and the Secretary of State's office, so it's important that Illinois residents familiarize themselves with the appointment-only process to make the transition as smooth as possible."
The easiest way to book an appointment is to visit the Secretary of State's website at www.ilsos.gov. Visitors can easily search for appointments by facility, date and time. Those who do not have access to a computer or are uncomfortable using one can call (844) 817-4649 to schedule an appointment with an operator.