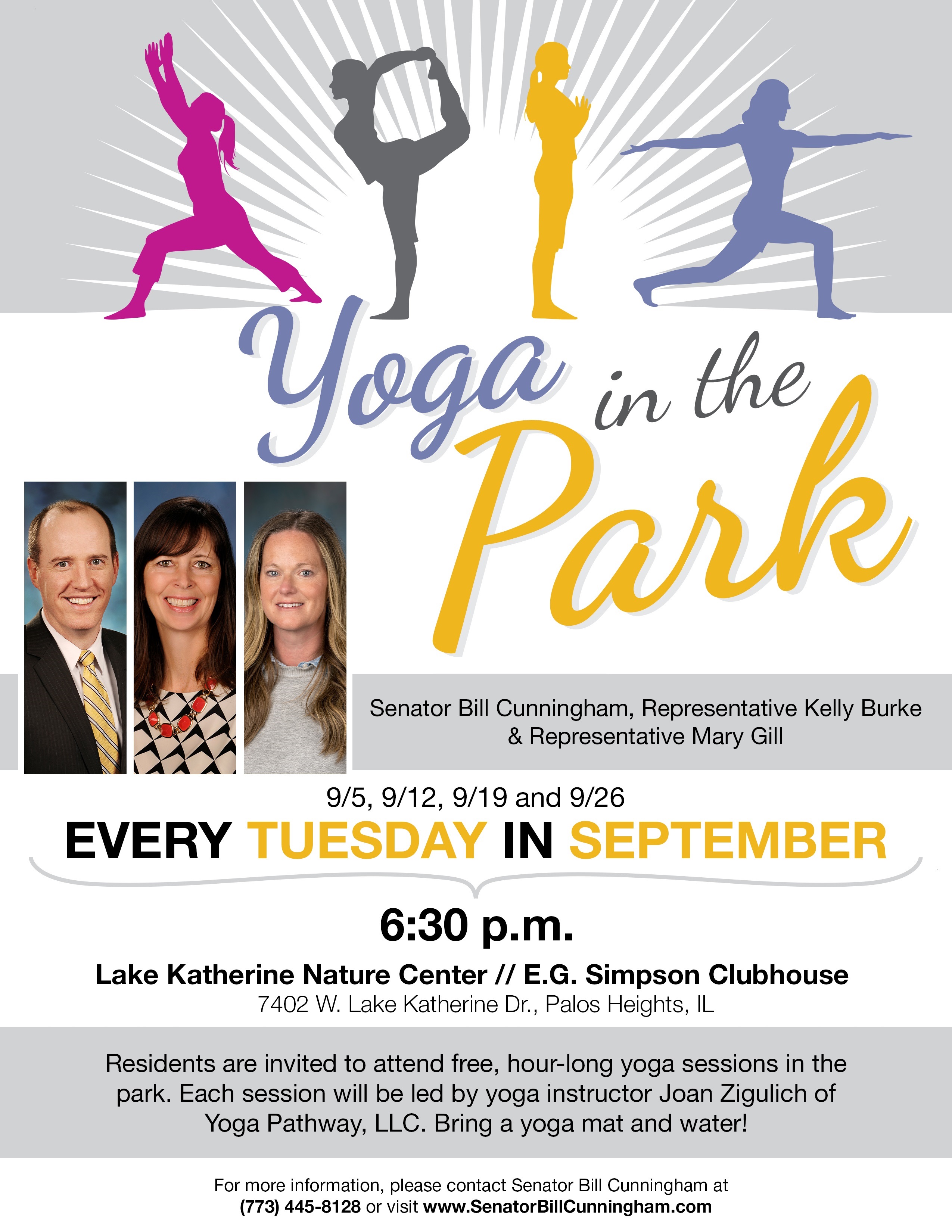 CHICAGO – State Senator Bill Cunningham, State Representative Kelly Burke and State Representative Mary Gill are hosting free yoga at Lake Katherine every Tuesday in September for residents looking for a relaxing and fun night out.
"Yoga is a great way to help gain strength in everyday tasks and increases flexibility and mobility," said Cunningham, a Democrat who represents portions of Chicago and the Southwest Suburbs. "I encourage residents to participate in this free event to improve balance and flexibility in a comfortable environment."
Free yoga at Lake Katherine will take place every Tuesday night in September at 6:30 pm at the Lake Katherine Nature Center/E.G. Simpson Clubhouse, located at 7402 W. Lake Katherine Dr. in Palos Heights.
Residents are invited to attend free, hour-long yoga sessions in the park. Each session will be led by yoga instructor Joan Zigulich of Yoga Pathway, LLC. Residents should bring a yoga mat and water.
For more information, reach out to Cunningham's office at (773) 445-8128 or visit www.SenatorBillCunningham.com for more assistance