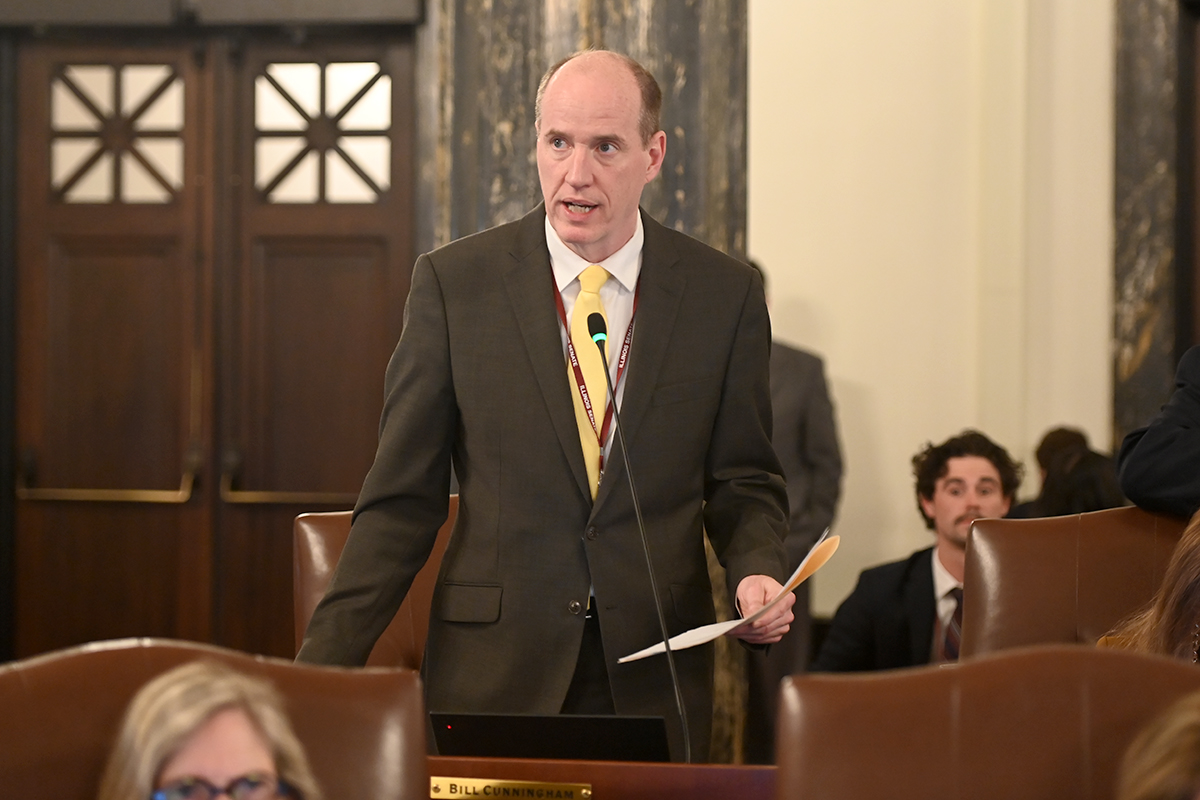 Bill Cunningham has been the state senator of Illinois' 18th District since 2013. He is the President Pro Tempore of the Illinois Senate, a role in which he frequently serves as the senate's presiding officer.
The 18th District includes parts of Chicago's southwest side and suburbs, including the Beverly, Mount Greenwood, Morgan Park and Auburn-Gresham neighborhoods, and several suburban communities in Worth, Palos and Orland Townships. Prior to being elected to the Illinois Senate, he represented the same area for one term as a member of the Illinois House of Representatives. Cunningham is a lifelong resident of the district.
During his career in the Illinois General Assembly, Cunningham has developed a reputation as problem-solver who often works across the aisle to address complicated issues. He has focused on a number of diverse subject matters, including public safety, energy policy and gaming regulation. He is currently the chair of the Joint Committee on Administrative Rules, a bipartisan and bicameral panel that oversees the rulemaking process for all state government agencies.
Before serving as a state representative, Cunningham spent 20 years working for the Cook County Sheriff's Office, serving as director of communications to Sheriff Mike Sheahan and chief of staff to Sheriff Tom Dart. He gained valuable experience in these positions, managing an office with nearly 7,000 employees and developing policies for one of the largest law enforcement agencies in the nation.
As a husband and father, Cunningham has been active in his community, coaching a youth soccer team and volunteering for charitable causes. He has also worked to improve educational institutions in his neighborhood by serving as a parent representative on the Sutherland Local School Council.
He is a graduate of Mount Carmel High School and holds a degree in political science from the University of Illinois at Chicago. He and his wife, Juliana, have two daughters and reside in Chicago's Beverly neighborhood.