Published: Thursday, January 28, 2016 01:49 PM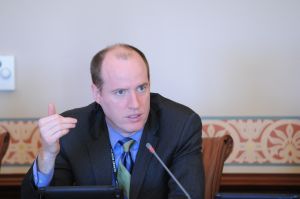 SPRINGFIELD—On Thursday, Senator Bill Cunningham joined his colleagues on passing a bill that would appropriate $397.1 million in MAP Grant funds for FY 2016. The legislation would also appropriate money for operations of community colleges.
"We need to put MAP grant money where it belongs. We promised students that it would be there and it would only continue to damage our credibility if we tried to take it away. I urge the governor to quickly sign this legislation so our students can have the comfort of knowing we do support them," Cunningham said.
Category: Press Releases