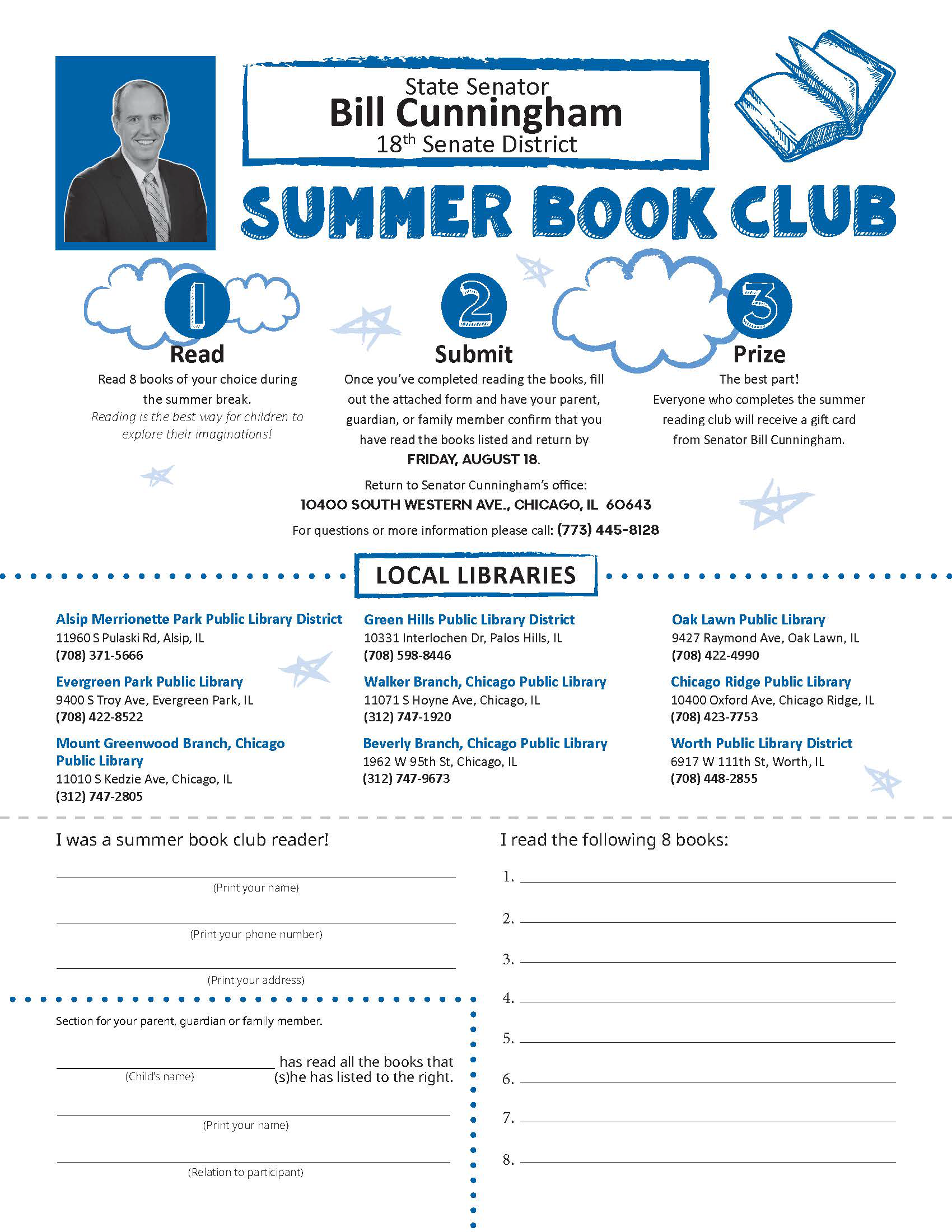 CHICAGO – To emphasize the importance of learning throughout the summer, State Senator Bill Cunningham is hosting a Summer Book Club to encourage students to read and continue their studies during the summer vacation.
"This is a great opportunity for students to better their education this summer through reading," said Cunningham, a Democrat who represents portions of Chicago and the Southwest Suburbs. "I encourage parents to sign up and help their kids foster a love of reading."
The Summer Book Club requires students to read eight books of their choice during the summer break, record the names of the books on a form, and return the form to Cunningham's office by Aug. 18. Every child who completes the Summer Book Club will receive a gift card and a certificate from Senator Cunningham.
Summer Book Club forms are available to download at SenatorBillCunningham.com. Senator Cunningham urges interested residents to call his office at (773) 445-8128.