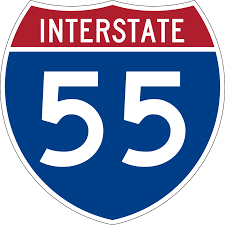 SPRINGFIELD – State Senator Bill Cunningham advanced House Joint Resolution 23, which demonstrates the state's support for the I-55 Managed Lane Project and the Illinois Department of Transportation's efforts to pursue the project as a public-private partnership.
"The passage of HJR 23 is a significant milestone in addressing the need for improved transportation infrastructure in our state," said Cunningham, a Democrat who represents portions of Chicago and the Southwest Suburbs. "This project will not only reduce traffic, but also contribute to economic growth and regional connectivity residents deserve."
HJR 23 signifies a crucial step toward enhancing transportation infrastructure within Illinois. By supporting the creation of new express toll lanes, the I-55 Managed Lane Project aims to alleviate congestion and improve travel efficiency along the busiest stretches of I-55.
Under the Public-Private Partnership Act, the Illinois Toll Highway Authority now has the authorization, granted through joint resolution by the General Assembly, to pursue the creation of two new toll lanes in each direction from east of I-294 to I-90/94, and one in each direction from I-355 to I-294.
"This will improve transportation infrastructure and address the needs of Illinois residents," said Cunningham. "The passage of this resolution marks an important milestone in advancing the I-55 Managed Lane Project and paves the way for future progress in alleviating traffic congestion in the state."
HJR 23 passed the Senate on Thursday.