Published: Thursday, September 05, 2019 02:13 PM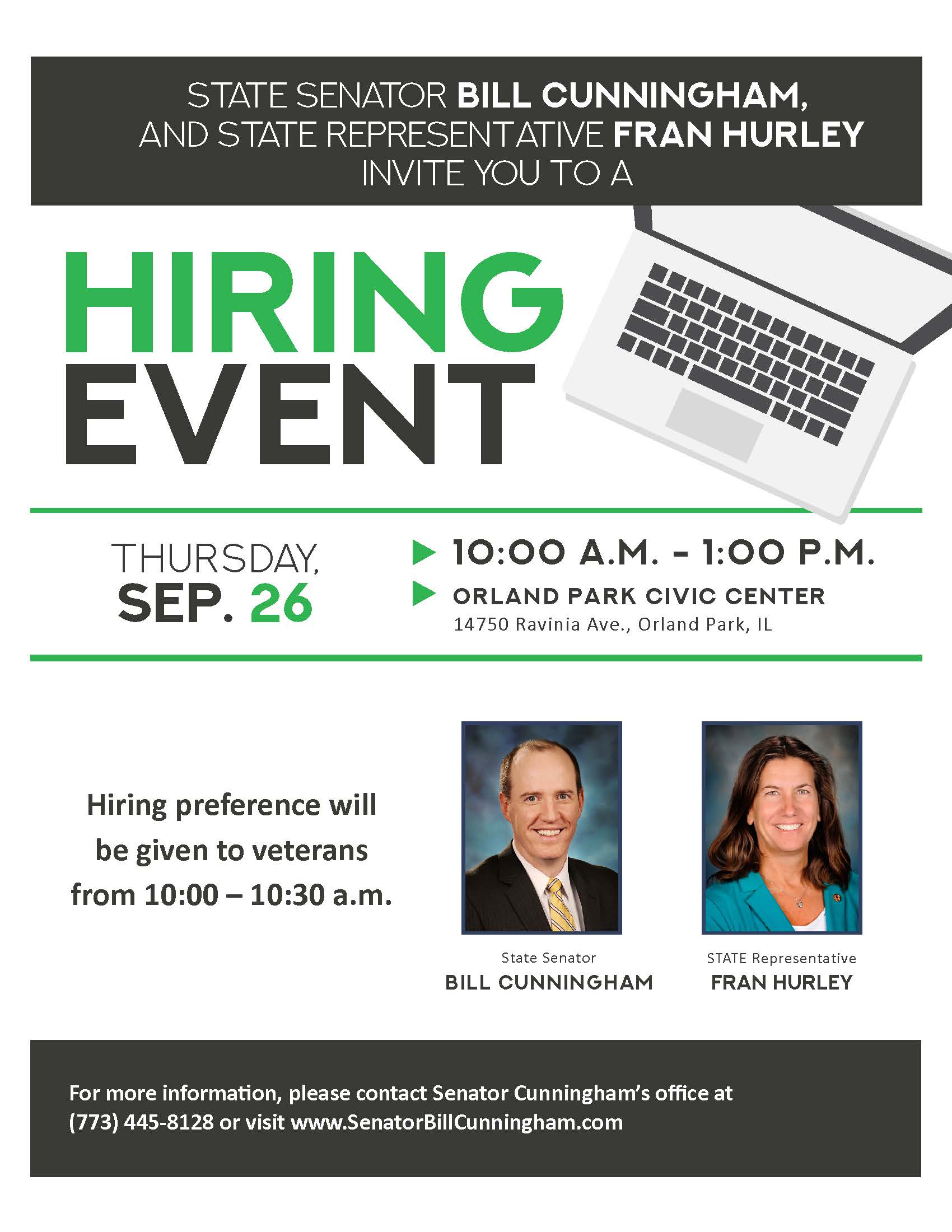 ORLAND PARK – Area employers and staffing agencies will have the opportunity to connect with jobseekers during an Orland Park hiring event Thursday, September 26.
State Sen. Bill Cunningham and State Rep. Fran Hurley co-present the hiring fair, which will take place from 10 a.m. to 1 p.m. at the Orland Park Civic Center, 14750 S. Ravinia Ave.
"There's a lot of economic opportunity in the southwest suburbs and plenty of qualified individuals ready to take advantage of it," said Cunningham, a Democrat who represents portions of Chicago and the southwest suburbs.
Hiring preference will be given to veterans for the first half hour of the event.
In previous years, jobseekers had the chance to explore careers with companies in various sectors, including construction, hospitality, sales, retail, health care, state government, trucking and transportation, manufacturing, clerical, industrial and more.
"Our goal is link as many employers as possible with qualified candidates regardless of what sector they're in," Cunningham said. "This hiring event provides employers with a chance to interact with these individuals and make needed additions to their staffs."
Jobseekers and employers are asked to register in advance at www.senatorbillcunningham.com. For more information, contact Cunningham's district office at 773-445-8128.
Category: Press Releases