Published: Thursday, April 12, 2018 12:08 PM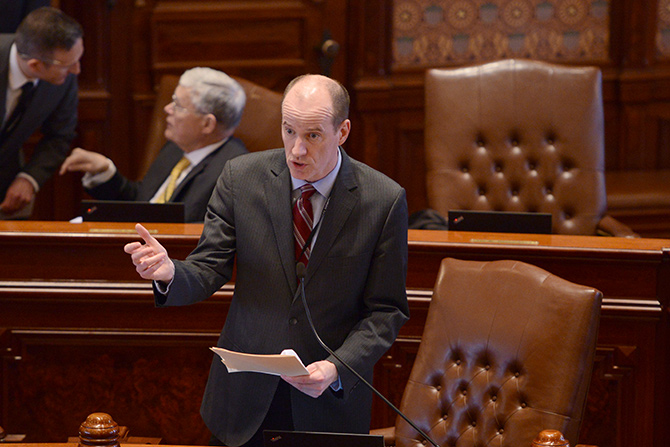 SPRINGFIELD – Individuals who threaten gun violence against schools on social media would be required to reimburse police departments for added security and emergency response costs under legislation sponsored by State Senator Bill Cunningham, a Democrat representing Chicago and the Southwest Suburbs.
The legislation, Senate Bill 563, is aimed at reducing the trend of copycat threats in the wake of school shootings by updating the disorderly conduct statute, which is the state law most often used to prosecute individuals who make threats against schools. Under current law, those convicted of making threats are required to reimburse public safety agencies for response-related costs, but only if they make the threat via a 9-1-1 phone call or if they specifically threaten to use a bomb.
"Most threats of violence against schools are no longer made through a phone call and increasingly, the threats make no mention of a bomb," Cunningham said. "According to law enforcement agencies in my district, threats against schools are more commonly made via social media posts. The law needs to be updated to address this change."
In an additional effort to combat school shooting, the legislation would also give police departments the ability to immediately bring individuals who make threats against a school to a hospital for a psychiatric evaluation.
"The burden for determining whether a threat against a school is legitimate or just a prank should not fall solely on the police," Cunningham said. "We need to empower our law enforcement and healthcare providers to work together and provide that safety net."
In drafting the legislation, Cunningham worked closely with Palos Hills Police Chief Paul Madigan, whose department heightened security measures at local schools four times this year due to threats on social media.
In some cases throughout the country, school administrators have ordered school closures as a pre-emptive measure following online threats.
Category: Press Releases