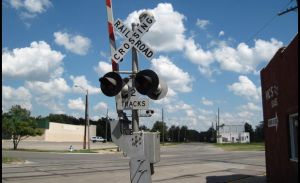 SPRINGFIELD—The federal government's Surface Transportation Board has ruled against CSX Transportation in a complaint brought by the Village of Evergreen Park and City of Chicago.
The case involved multiple problems with CSX's mismanagement of a rail line that runs just East of Kedzie Avenue. Senator Bill Cunningham, who represents Evergreen Park and Chicago's 19th Ward, helped coordinate the case.
"We have been dealing with blocked crossings and idling trains since CSX acquired the Elsdon Line back in 2013," Cunningham said. "This action by the STB will improve the quality of life for the residents of my district. I thank everyone who took a proactive step in holding CSX accountable."
Complaints about CSX included multiple blocked grade crossings, trains idling in residential neighborhoods for hours on end, and malfunctioning gates that would stop traffic with no train in sight. Most troubling, stopped and slow moving CSX trains have blocked grade crossings on 95th Street, the main emergency route to Christ Advocate Medical Center, the regions only top level trauma center.
CSX now will have to file monthly reports with the STB detailing the company's efforts to address malfunctioning gates and grade crossing blockages.