Mosaic Boutique & Tea - 10448 S. Kedzie Ave., Chicago
Saturday, June 10, 9 a.m. - 10 a.m.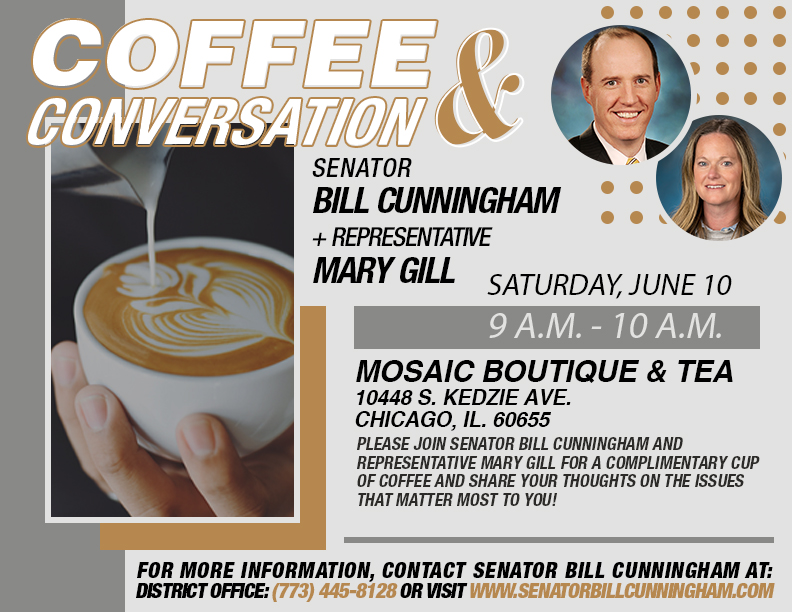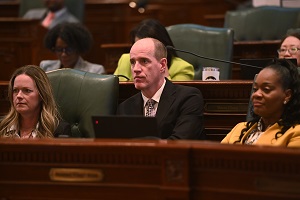 SPRINGFIELD – State Senator Bill Cunningham advanced legislation that presumes that Chicago police and firefighters who became disabled as a result of COVID-19 from March 9, 2020 to June 30, 2021, contracted COVID-19 while on the job.
"Let's right the wrongs that have been done to those who put their lives on the line for the people of Chicago," said Cunningham, a Democrat who represents portions of Chicago and the Southwest Suburbs. "As we've learned, this legislation is just the right thing to do for the emergency first responder community and I look forward to passing it through the Senate."
As a result of this presumption, affected police officers and firefighters would be entitled to 75% of their salary at the time of disability and duty disability benefits, instead of the current 50% under ordinary disability benefits. The bill applies retroactively, providing relief to those who were denied full duty disability benefits after contracting COVID-19 while on the job.
The bill has a personal connection to Comptroller Susana Mendoza, as her brother was denied full duty disability benefits after contracting COVID-19 while working 17 straight days before a vaccine was available in November 2020. Police Sergeant Joaquin Mendoza spent 72 days in the hospital, suffered kidney failure, had five strokes, and lost the use of his left arm. If he had been granted full duty disability, he would have received 75% of his salary and free health insurance.
"Outside of Chicago, these protections are already in place for emergency first responders, it's time to include Chicago police and fire," said Cunningham.
House Bill 3162 passed the Senate Special Committee on Pensions on Thursday and awaits further action before the full Senate.